Tina Fey and Amy Poehler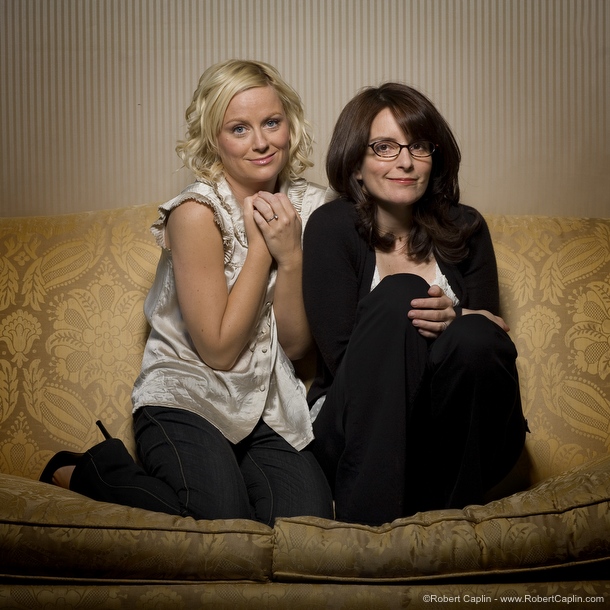 Last night I was watching the Golden Globes and just loved the two hosts, Tina Fey and Amy Poehler, who kept me cracking up all night. I thought it would be fun to take a look back at a photo shoot I had with the two of them back in 2008. The assignment was a press junket for their then new movie, Baby Mama. Like with any press junket, I'm tasked with showing up to a hotel, this time the Ritz Carleton in NYC, where I'm given a room to set up and have about 10 minutes to make a photo. I arrived early and decided the couch and stairwell would be the best spot.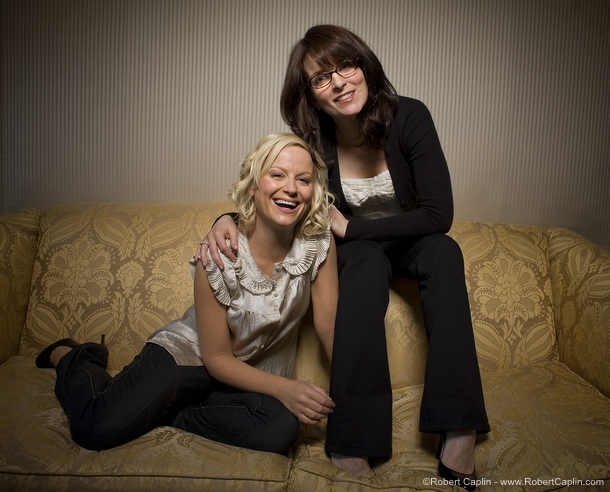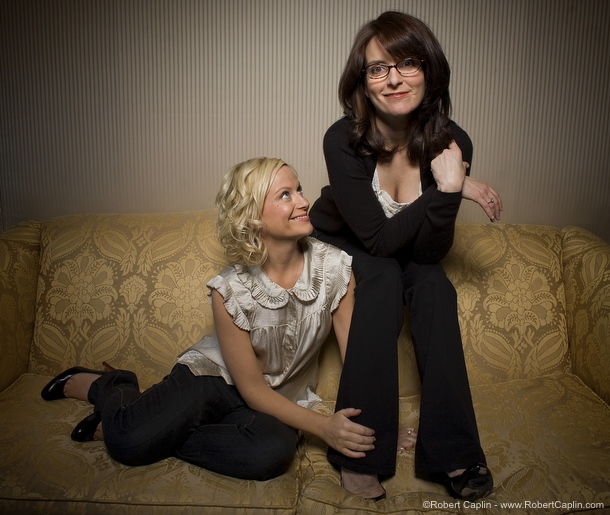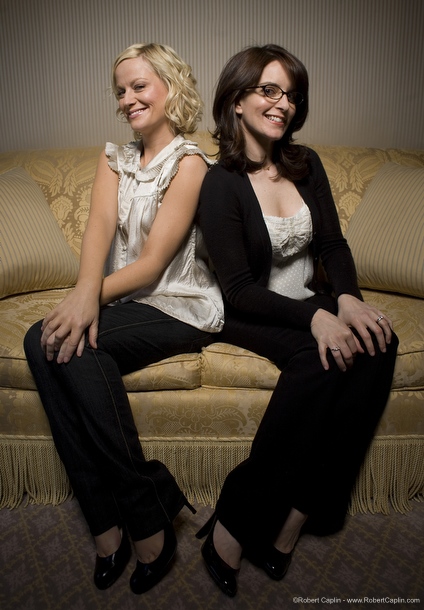 One of my memories of this shoot was the insane amount of publicists and handlers that accompanied them into the room. Typically celebrities have a publicist in tow, but this time I counted at least seven who were all hovering over my shoulder while I was taking the photos.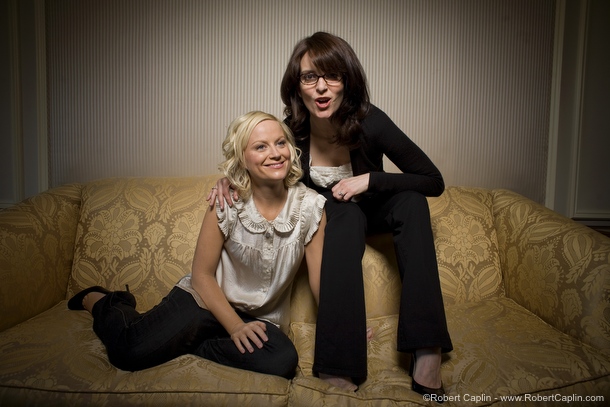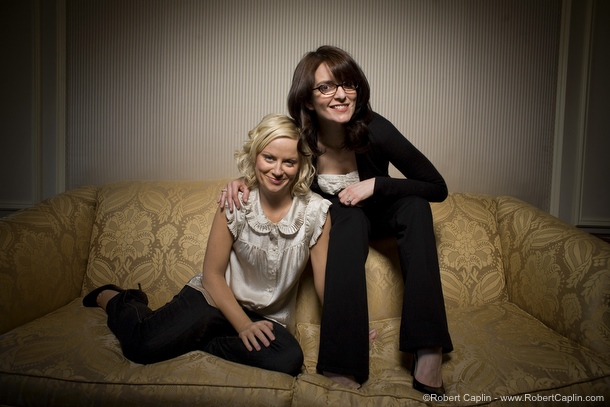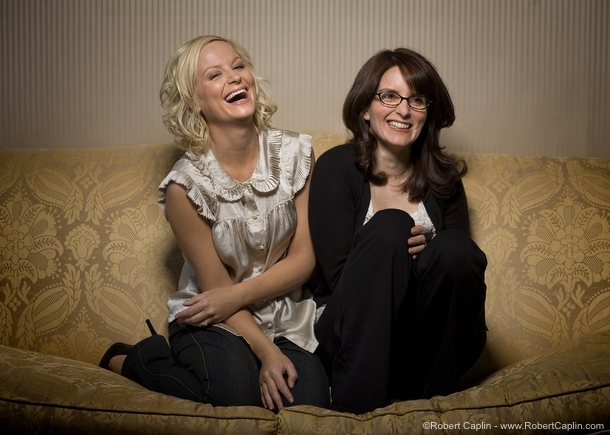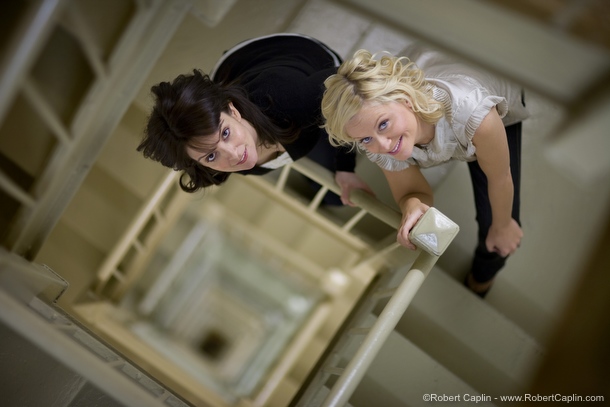 The two were very funny and super nice…of course I had to get my photo with them!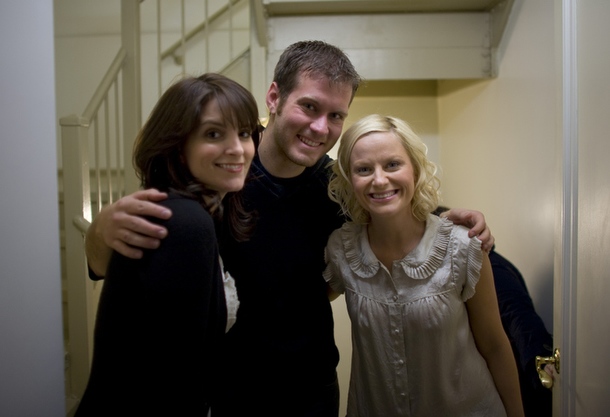 Comments
comments
Powered by Facebook Comments