Sting Plays Cinema For Peace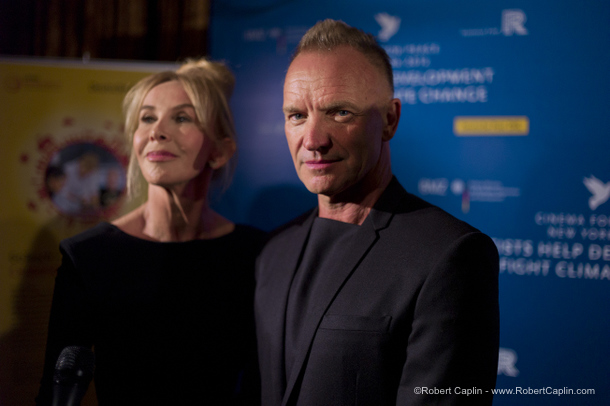 Most corporate shoots are boring and involve photographing stiff executives speaking at a podium and shaking hands. But that wasn't the case a few weeks ago when I photographed a special event held at The Harvard Club in New York City. The event was a fundraiser for Cinema For Peace, a worldwide initiative promoting humanity though film and has events all over the world with big celebrity backers. I was shooting the event for one of the sponsors, a bank based out of Berlin.
My task was to photograph the CEO of the company interacting with the celebrities and other business executives in attendance. This particular event was a fundraiser for the organization and raised money through auctioning some amazing prizes that ranged from Sting's autographed guitar (sold for $20K), guest starring in upcoming movies, official after-party tickets to the Golden Globes, to yachting adventures around the world.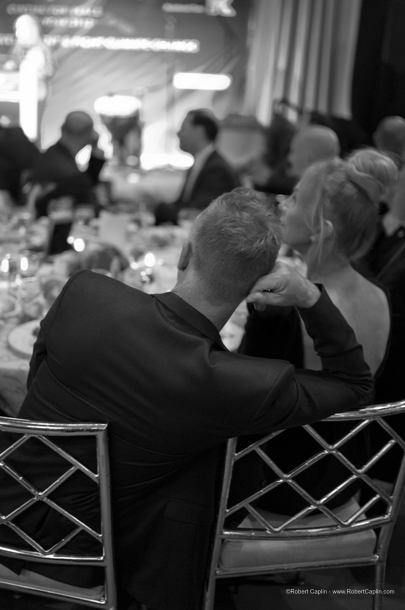 The experience was quite fun for me…I'd never been in The Harvard Club before. It's a members-only facility that offers hotel rooms, dining rooms, athletic facilities, and more….and of course you have to be affiliated in some way with Harvard University to be a member. So that might be why I'd never been invited in the past! The entire place screams wealth and old school luxury. Think leather chairs, libraries, reading rooms, animal heads all over the walls, chandeliers, and so on.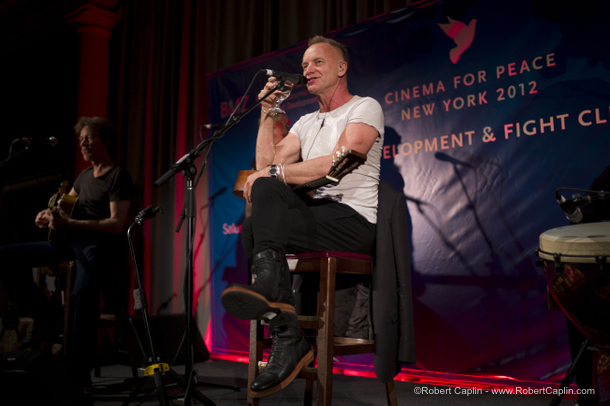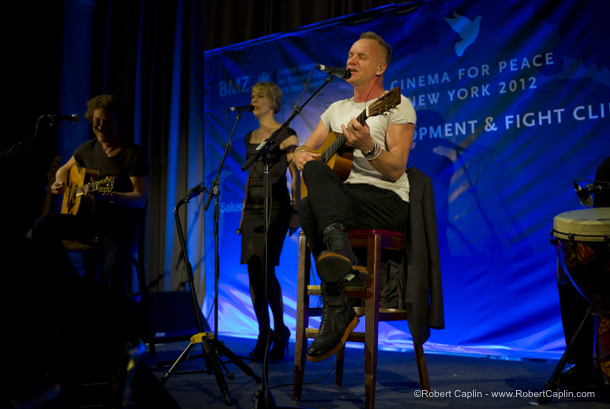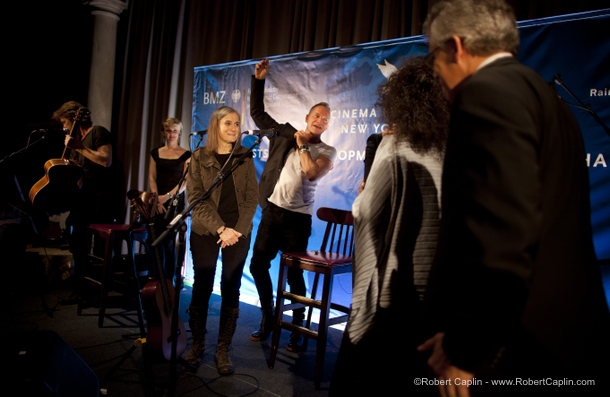 So there was a red carpet situation set up for all the attendees of the event to get paparazzied during a cocktail hour before a fancy dinner with speakers, an auction, and a private performance by Sting, who is a big supporter of the cause. Sing ended up playing 4-5 of his classic songs. He was a good sport and let me take a few portraits of him while he was at his dinner table too.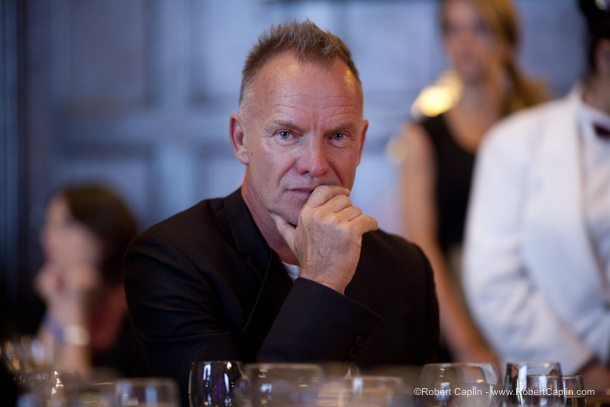 All and all it was a great experience.
Comments
comments
Powered by Facebook Comments