One-on-One with NYC Mayor Mike Bloomberg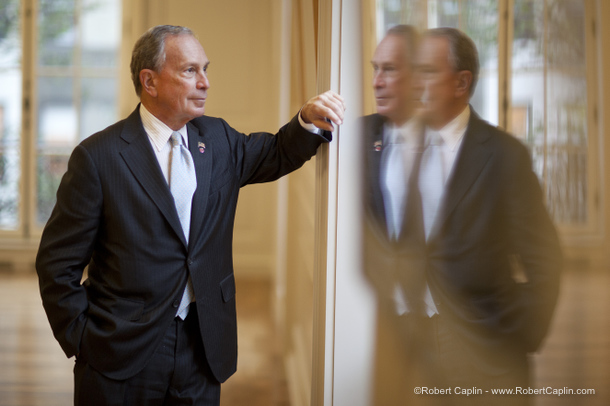 I know I've said it before, but what I love about my job is the variety of assignments I get mostly on a moment's notice. Since I've been back in NYC from a week in Ohio shooting for a college, I've had a range of assignments each day since I've been back: a jazz club, an author's portrait, a scent museum exhibit, Barbara Cook's 85th birthday at Carnegie Hall, a dress rehearsal of a Broadway play, and most recently a rare portrait opportunity with NYC Mayor Mike Bloomberg.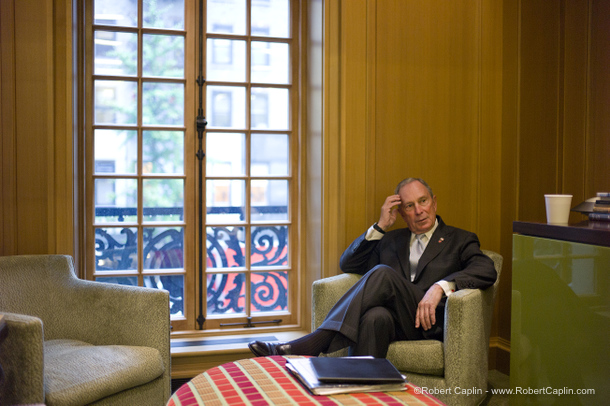 It all started with a call around 10:15 AM asking if I could meet the Mayor on the Upper East Side across the park from where I live for a shoot that was still being arranged. It would be at either 11AM or noon. No problem. Quickly, I was told the shoot was at noon, so I thought I had some time to finish editing the previous evening's shoot. At about 10:35 I get a call saying "change of plans, the mayor wants to meet you at City hall at 11AM. Now, I live on the upper West Side of Manhattan which is quite a trek from City Hall in the first place. To top it all off, I still hadn't eaten breakfast or really gotten dressed for the day.
So I had to quickly upload the photos I was editing while getting dressed and my gear ready to rush out the door in hopes of getting to City Hall by 11. I already knew the time was not going to work and told my editor as much, but I was their only hope of scrambling someone as the mayor's schedule shifted. I grabbed a cab which took me to an express Subway station on 72nd Street and I took the 2 Train directly to City Hall. I was above ground right at 11, but after going through the security checkpoint outside City Hall, it was 11:15 by the time I was inside. At that moment I got a call from my editor just as a mayor's aide said, "Sorry, he's left!"
Ugh, so I spoke with my editor and she asked me to go back to the Upper East Side location, the offices of the Bloomberg's charitable foundation, where the reporter and I would have about 45 minutes of the mayor's time.  After waiting a bit, we were led to a room where we (well, the reporter) sat down and spoke with Bloomberg about his reason for not endorsing either presidential candidate. It really was an interesting conversation which led to a decent amount of photos of the mayor sitting in a chair gesturing.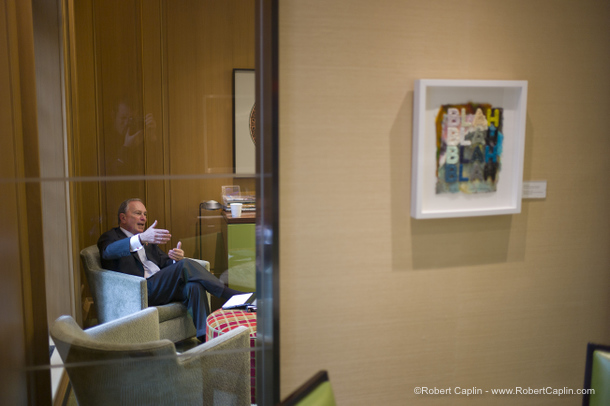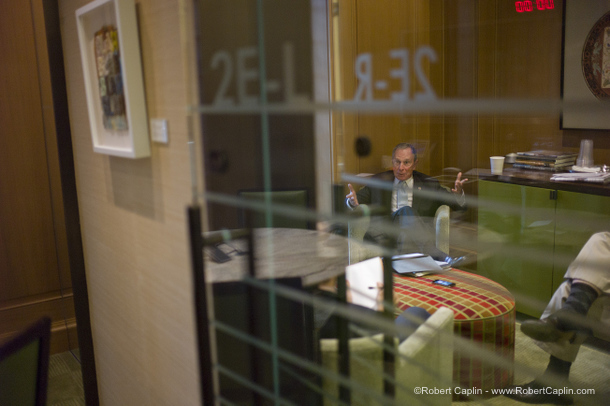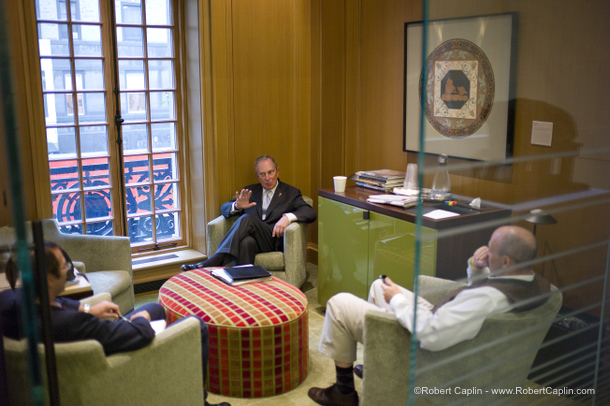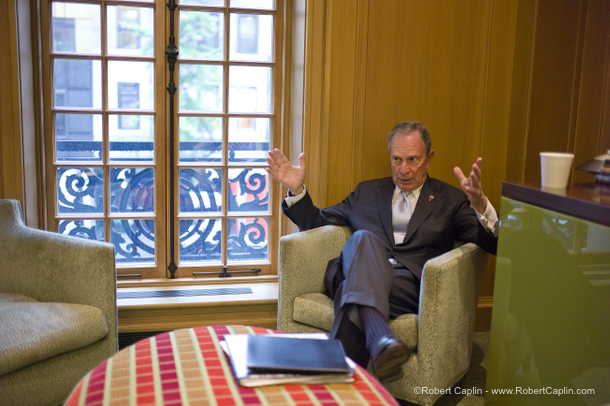 Towards the end of the interview, I stepped out of the room and asked one of the mayor's aides if he'd stand in while I found a couple of locations for portraits if I could convince Bloomberg to give me a minute or two of his time. As the interview concluded I asked the mayor if he'd allow me to take a few quick natural light portraits in a large gallery room with floor to ceiling windows. I used the window light to make about 3 separate portraits with different and distinct looks: a full, medium, and tight shot.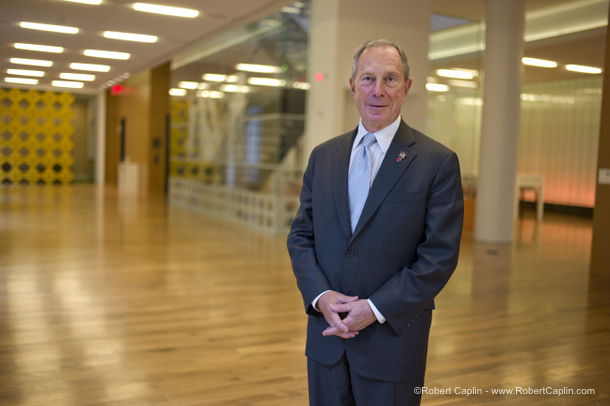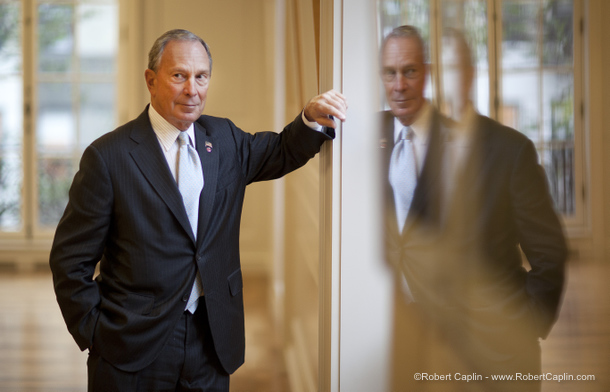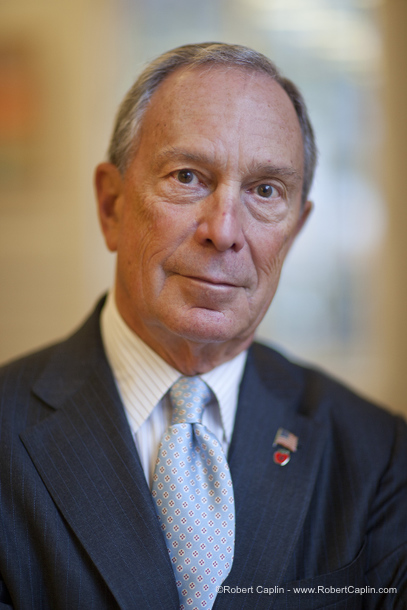 I knew that my editors would have a really nice variety of options both from the interview and portrait session with the mayor. As it turned out, only a photo of the mayor sitting alone giving the interview was used, so I thought this blog would be a good way to share the rest of the take!
Comments
comments
Powered by Facebook Comments