Bruce Springsteen Rocks The Apollo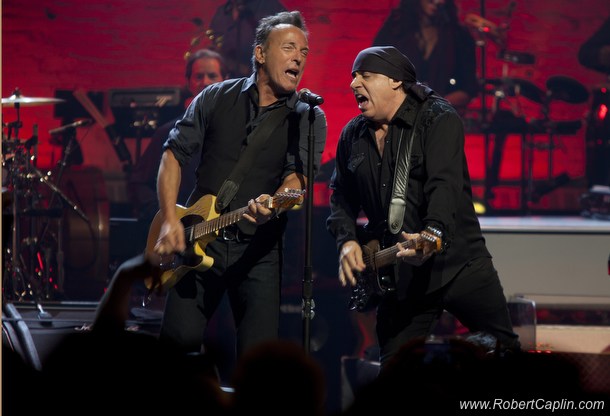 I've shot a lot of concerts in my days as a news photographer….especially in 2010 when I shot 85 Justin Bieber shows (yeah, seriously) when I was touring with the kid making his book. But rarely do I shoot a single concert that makes all my (older) family members envious. Last night I shot Bruce Springsteen and the E Street Band at the Apollo Theater in Harlem for the New York Times as part of a VIP concert for Serius Satellite subscribers who were celebrating their 10 year anniversary.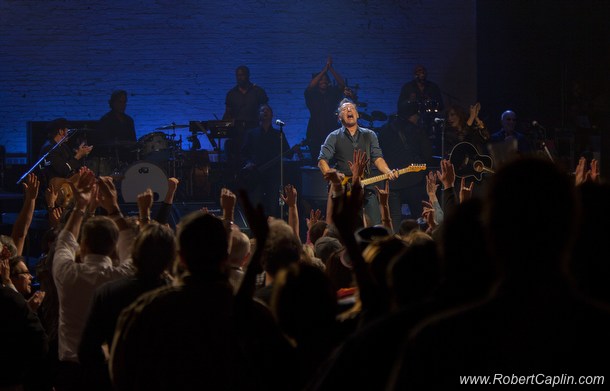 I was tasked with not just shooting the show itself, but also to try and get a sense of who was attending this VIP show being held in one of the smallest venues Springsteen has played. I arrived around 6:30 to the Apollo and there was already lines of folks waiting to get in, as well as many people just loitering around in hopes of snagging a loose ticket.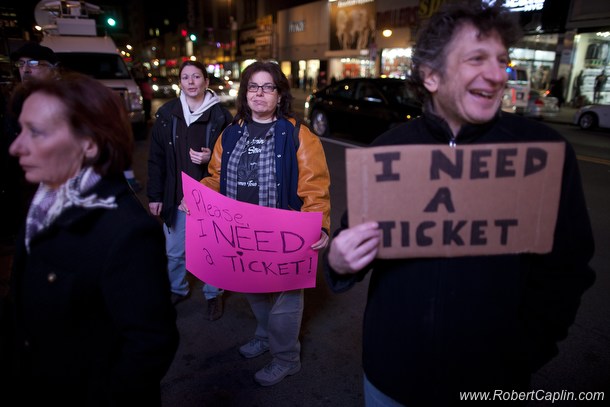 I don't come to Harlem all that often, but I think it might be safe to say that there were more white folks in their 60s than this venue sees in a month…not to stereotype a Springsteen fan…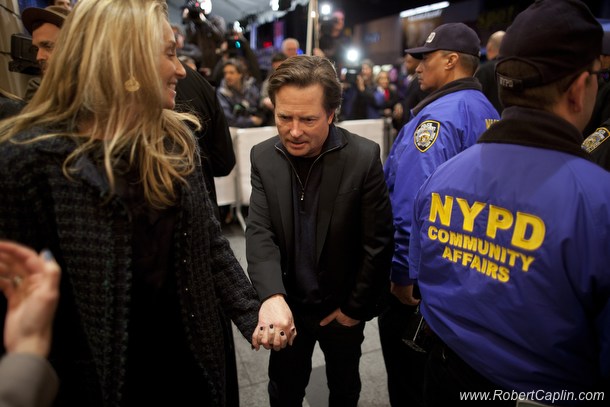 Some of the more famous VIPs that I saw there included Michael J Fox, Tommy Hilfiger, Brian Williams, Coach Tom Coughlin, Harry Belafonte, Ben Stiller, Elvis Costello, New England Patriots owner Robert Kraft, and a host of others who I didn't personally know.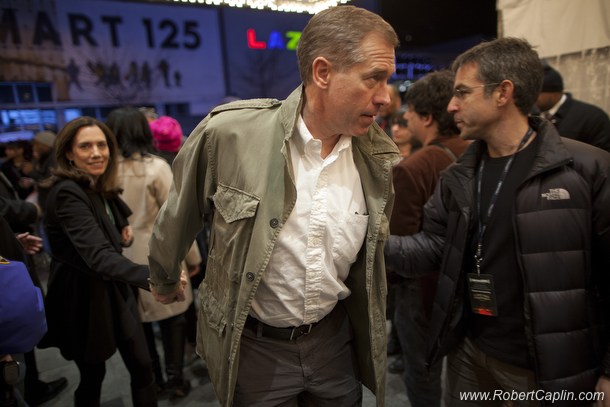 The set list was long and consisted of early hits and tunes from his newest album. It was my first time seeing The Boss in concert and I must say I was impressed an old white guy could rock a stage like he did.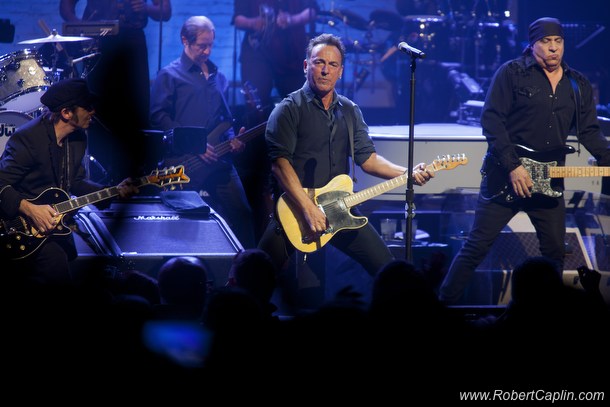 On top of simply being a fun night at work, I got to see an old pal from the Bieber tour, Adam Courtney, who was my busmate for 6 months while I toured with Justin Bieber, and is now touring with Springsteen. Good seeing you bro.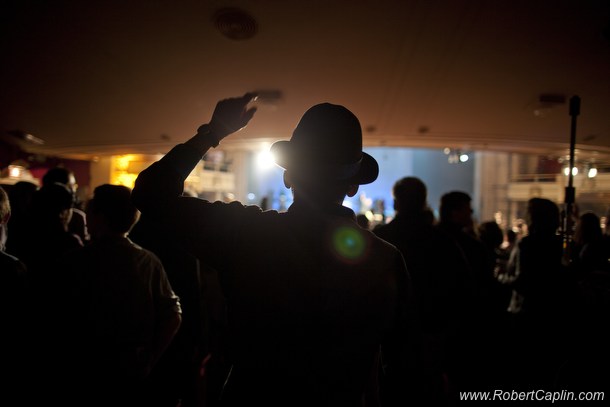 Fun times!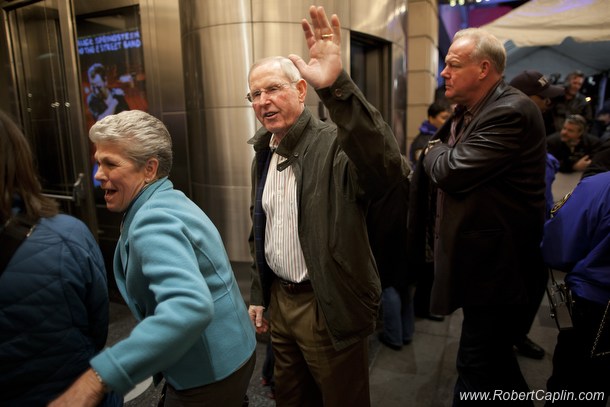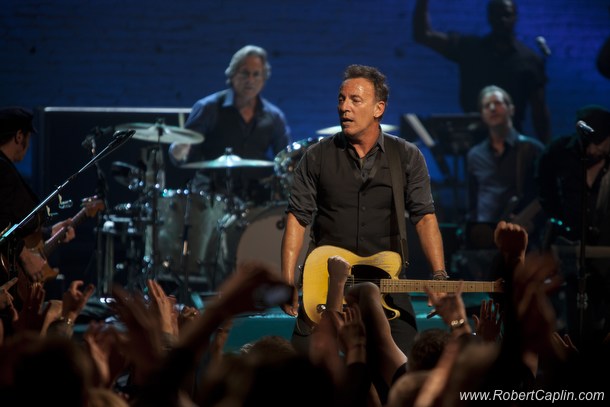 Comments
comments
Powered by Facebook Comments