From The Archives: Actor/Director David Schwimmer
I had a great shoot a few months back with actor David Schwimmer of FRIENDS fame for a New York Times article. These days he's directing movies and living in Manhattan with his wife and his new baby daughter.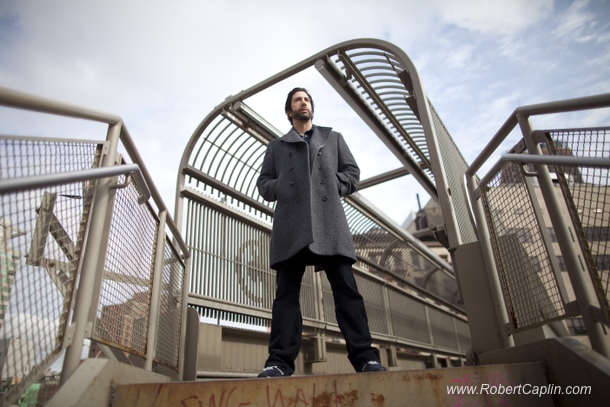 Anyhow, as usual I wasn't given much information about what or where I could or couldn't shoot because my editors are working with his  publicists. In general, the more people it takes to schedule a shoot, less information makes it's way to me. Par for the course. I was simply told to meet David at the 92Y Tribecca.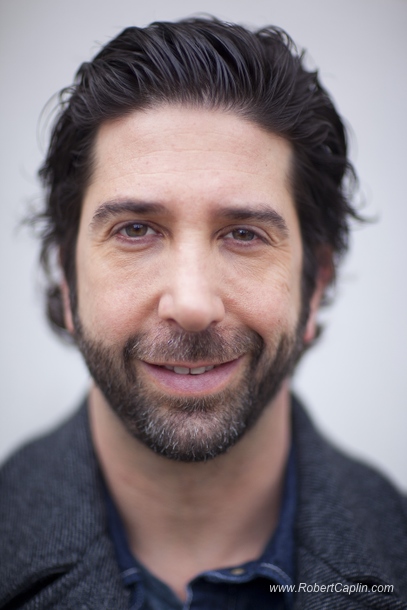 Because I didn't know exactly where I could shoot or how much time I'd have to bang out a portrait, I enlisted the help of my friend and fellow photographer Charles Ludeke. We arrived about 20 minutes early and checked out the neighborhood around the 92Y and quickly found a nearby location with a pedestrian bridge over the West Side Highway and a street with very little foot or car traffic. I took a few test shots of Charles before we headed back to the rendezvous where we were to met up with David.
Once David arrived, he was entirely friendly, non-rushed, and talkative. We really hit it off as his wife is also a photographer and we had a nice and somewhat geeky conversation about camera gear. He's now familiar with DSLR cameras, using them for some of his productions.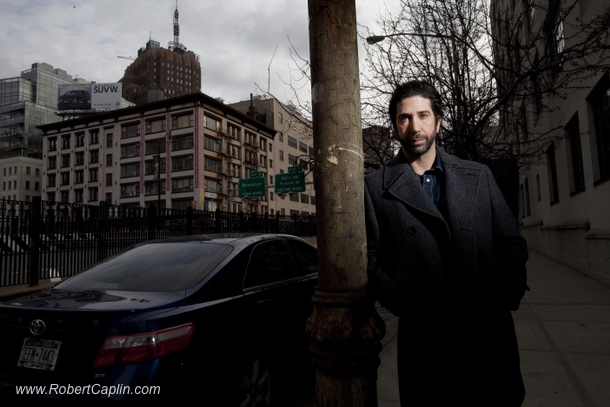 For the most part, all the portraits I took were natural light with an extremely shallow depth of field. I used the city, streets, buildings, and bridge as a backdrop. I did break out a strobe (Canon 580) for one setup, but it was very simple. In fact, my assistant Charles became a human light stand and held the light for me.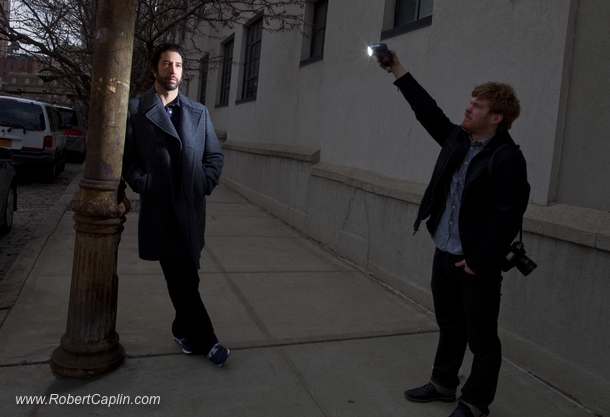 All and all, I had a nice time and productive shoot. A few weeks before David had his new baby, he kindly invited me out to lunch to a restaurant in Greenwich Village. Not surprisingly he's a great guy and just as friendly as he seems on the big screen.

David Schwimmer – Images by Robert Caplin
Comments
comments
Powered by Facebook Comments